Good morning, I wanted to ask about the similarities and differences of the subgroup analysis, between frequentist versus Bayesian statistics. As far as I know, for a frequentist model the term interaction is introduced in the formula, for example survival ~ treatment + histology + treatment * histology + x1 + x2 …
After that you calculate the therapeutic effect in each group according to histology, and the P value of the interaction term is useful to assess whether the effect is different or not in both strata. I have doubts to understand how this is done with a Bayesian approach.
I have thought that one option is to make it similar to the frequentist approach, as in the attached figure, drawing the credibility intervals, and changing the P-value for interaction with Bayes factors. However, I don't know if there is any other specific method to do this.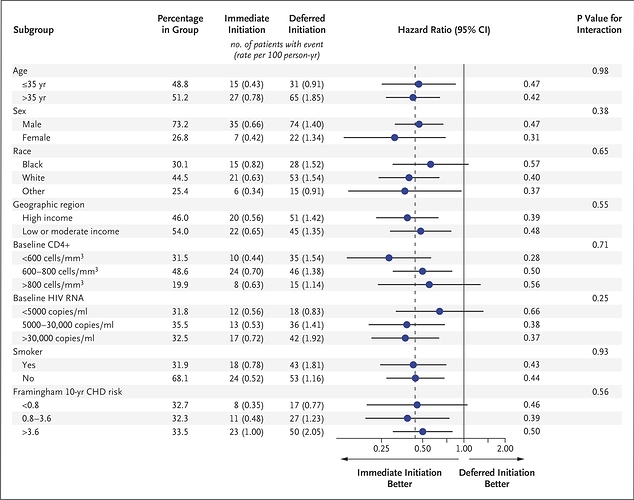 Second question: although it is not a specific Bayesian problem, I wanted to ask you what is the best strategy to perform a subgroup analysis similar to the one in the figure. Should all interactions be entered at once, or one by one at each step? Is it a good idea to adjust for the issue of multiple comparisons?
Thanks.