Hi! I need to ask about calibration again. I created the LR model and did a calibration plot on the test data (n=49). Below are two variants:
Here is the first calibration plot using Caret. Looks like a true story!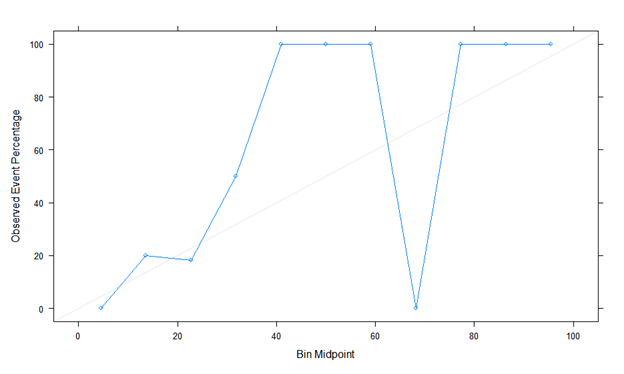 The second is calibration plot using Rms, val.prob (predicted probability, class). The actual probability is odd, and it looks different. Is there something I'm doing wrong?