I'm helping plan an RCT with a new peri- and postoperative treatment protocol as the intervention.
The outcome is a composite score representing complication severity (from 0=nothing to 100=worst).
The score validation study show this distribution of scores: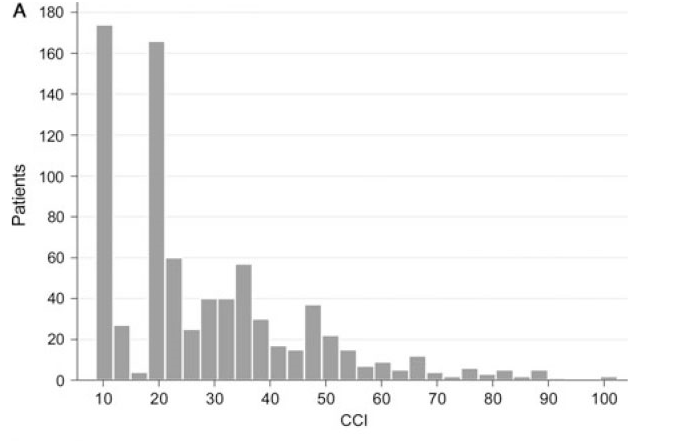 Our potential participants seem to have a similar distribution.
The current analysis plan is to fit this regression model:
lm(log(Outcome_score) ~ Treatment + Surgery_open)
Where treatment is the intervention and Surgery_open indicates open vs closed surgery which is a known risk factor.
The problem is that this model assumes that the treatment effect is relative. We actually believe that it will be absolute (e.g. 10 points), but of course have a flooring effect.
If we omit the log transform, the expected values should behave as we want, but the residuals will be highly skewed (surgery type can only explain a small part of the variance).
Any suggestions for a model that will allow us to estimate an absolute effect of treatment and also fit this highly skewed data?
(Another problem with the log-transform is that the lower scores are clustered at values of e.g. 0(1), 8 and 20, making a lot of the effect hinge on whether the treatment can move a few patients from e.g 8 to 1).