As a summer exercise I have been testing the code to standardize the exploration of the concept "vibration of effects".
Basically the code tries to estimate the effect of a variable X1 on survival, taking into account repeatedly B combinations of K covariates.
For example,
cph(south ~X1 + X2 + X3…)
cph(south ~X1 + X2 …)
cph(south ~X1 + X3…)
There can be thousands of ways to combine the confounding variables.
To test the code I have compared the effect of treatment A vs B, with up to 15 confounding variables, so that there would be at least 10 degrees of freedom per covariate. I show the graph that I have achieved, which is impressive. The most curious thing is that with some combinations of variables the effect is reversed, which is sometimes statistically significant.
However, taking into account the inflation of type I error by multiplicity, I believe that pvalues cannot be interpreted in the standard way.
So I wanted to ask your expert opinion.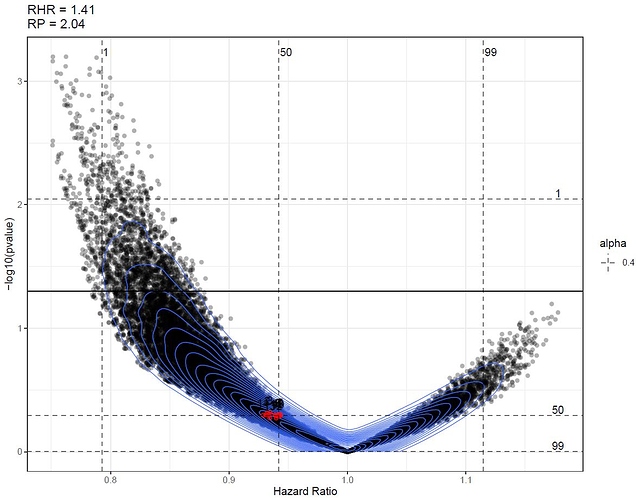 The code is on the CJ Patel website:
https://www.chiragjpgroup.org/voe/
There's an article published in: