I have done a logistic regression, looking at 8 variables (severity of anemia, male, age etc), and assessing their association with the presence of morbidity at 5th postoperative day. This is a scientific model motivated by a descriptive purpose.
A reviewer commented, "The multivariable models have continuous independent variables. The authors are asked to add how linearity between logit and the continuous independent variables was addressed". [Question] Is it necessary to check this given my intention is to build a descriptive model?
Nevertheless, I have done the following:
1. Visual check by plotting the continuous variables with the logit of the outcome
(using gam function as smoother)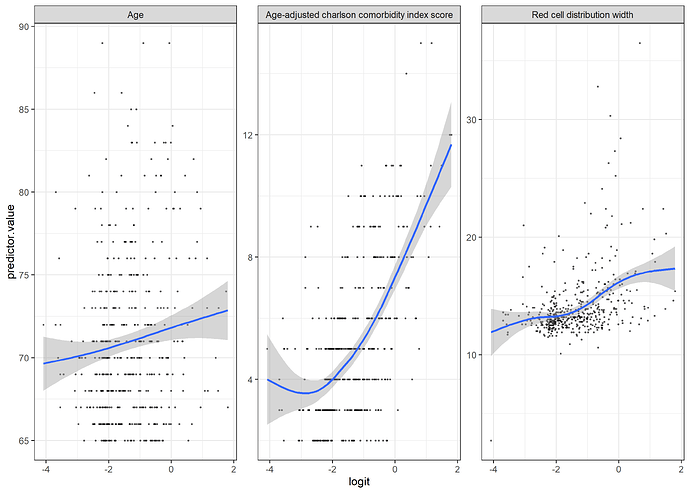 2. Box-Tidwell test for linearity
Only 2 continuous variables seem to violate the linearity assumption

[Question]
How can I address this? Can I use the generalized additive model?
Is transformations (e.g. boxcox) of the continuous variables recommended?
Thanks!
Edit: added the plot with gam function as the smoother