Now there are many people rethinking the magnitude of therapeutic effects in oncology. One of the proposed tools is the ESMO clinical benefit scale.
One of the controversial aspects of this scale is that the magnitude of benefit is defined by the lower limit of the confidence interval. This is the rationale:
https://esmoopen.bmj.com/content/esmoopen/2/4/e000216.full.pdf
I understand that the authors intend to favour trials designed to evaluate small hypothetical differences that end up being large.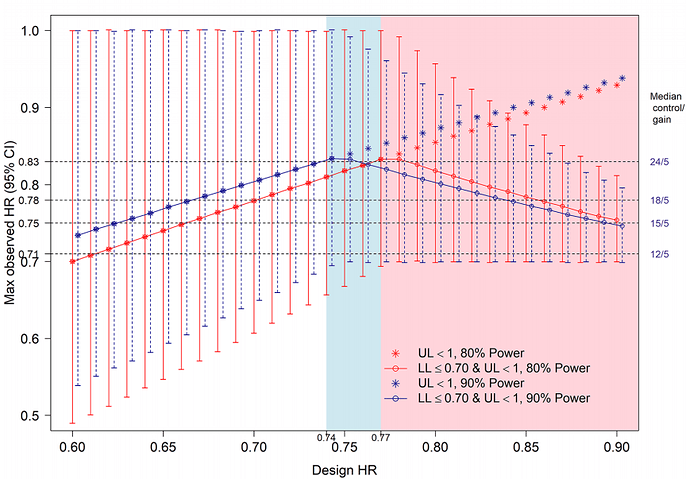 However, using the confidence interval implies depending on both the central estimate and the sample size. For example, I have found people who compare drugs indirectly according to their ranking, which is derived from this lower limit of the confidence interval. Thus, in the same clinical setting, as it is a categorized tool, it may seem that a drug A is more beneficial than a drug B, when in fact simply the sample size of A's pivotal trial was larger.
I wanted to ask what you think about this definition of clinical benefit.