Hello,
I was retrospectively comparing those who received treatment (radiotherapy) and those who did not in a cohort of patients, with regards to their time-to-death outcome. This disease is characterized by a high event rate, typically within months from registration. For the group that did not receive treatment, virtually all cases died within 25 months.
However, there is one case in that [inferior] arm that survived for 10 years.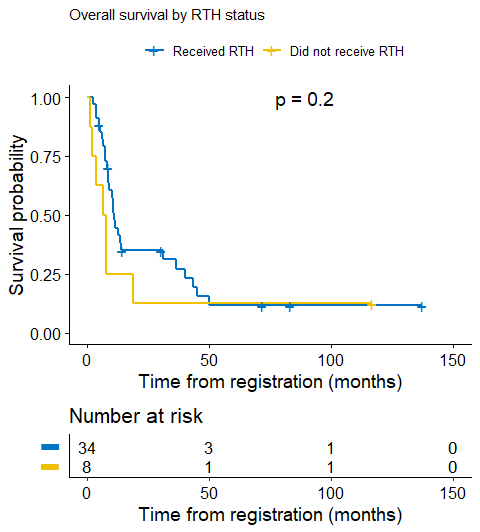 Assuming proportionality of hazards (no?), logrank's p = 0.2. This, for me, seems to undermine the differences in the survival experience between the two groups. Having looked at the KM plots, I thought I could give the Generalized Wilcoxon test (Breslow's) a try, since it is a weighted test, and I got p = 0.03.
Baring in mind that I've used the logrank for all the other comparisons and the Generalized Wilcoxon is ad hoc, how should I report this scenario?
Thank you,
E. Maher