I most often observe calibration plots like plot A:
PLOT A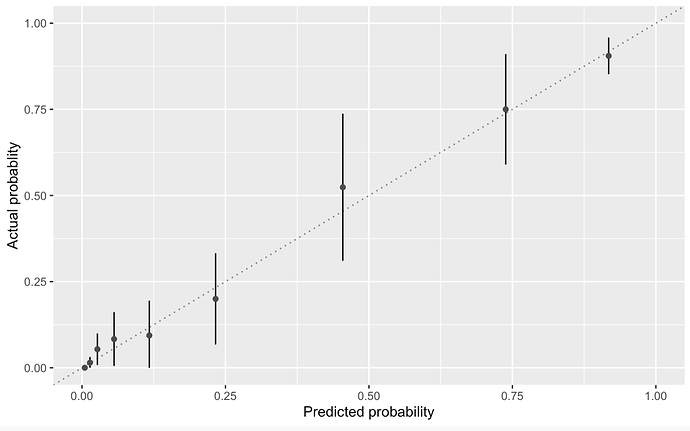 Where the lines represent 95%CIs.
However, intuitively, I'm more comfortable with plot B where the CIs of the predicted are presented as well?
PLOTB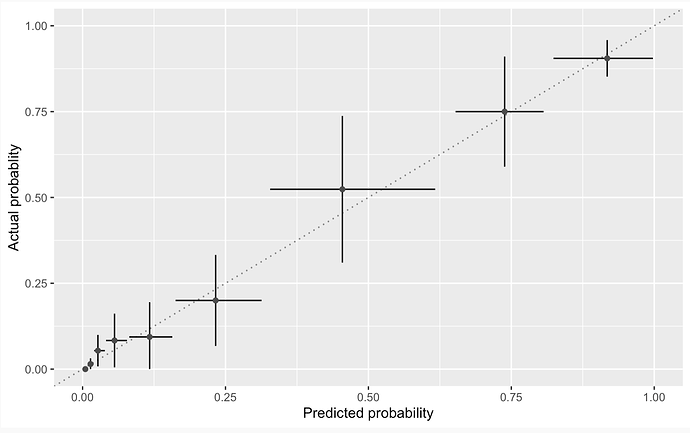 Is there a good reason for not using the form in PLOT B in preference to A?