Hi all,
Below is a fitted logistic regression model with a c-statistic around 0.85 plotted against the observations (light gray)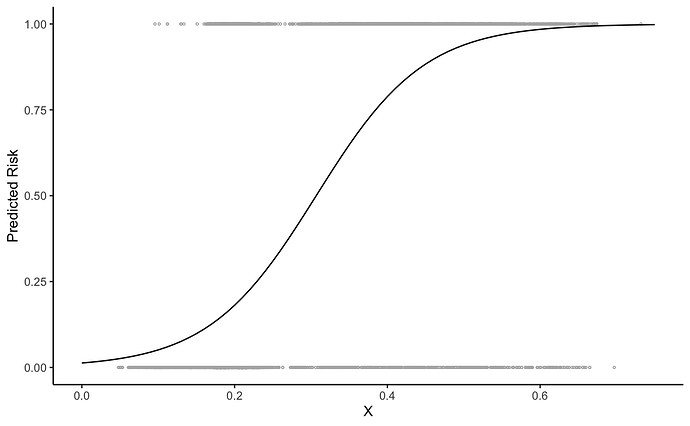 I got an interesting question in a meeting, namely that the c-index of 0.85 "looks" too high given that there is no clear separation in the data. I gave the usual answer of "discrimination only evaluates the relative ranking of risks across all pairs", "we should really be using proper scoring rules and calibration plots"), etc but left a bit unsatisfied.
I am curious why exactly we can get a relatively high c-index even when the risk distribution for the positive and negative cases "looks" like it has substantial overlap. Additionally, I've never met anyone who can look at a fitted logistic model and visually identify the c-index (outside of near complete separation) though maybe I'm not well traveled enough. Where might our visual intuition break down?