A recent paper by Cornelius, Cro & Phillips [1] featured the volcano plot for exploratory visualization of adverse effects (AEs) in clinical trials. Here is an example of such a plot, from their Fig4(a):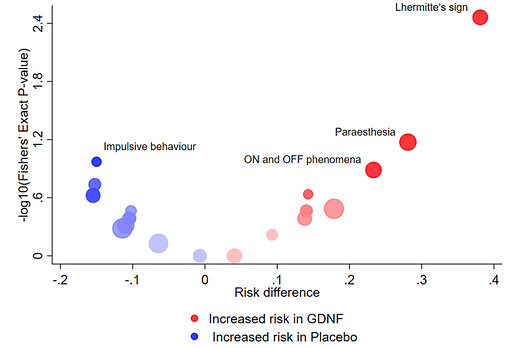 Over at ObservableHQ, I have sketched an alternative plot that addresses the same question (are AEs attributable to treatment?) while I think having some definite advantages. Here is the figure itself, shown with the 'tooltip' that pops up with mouseover of the red mark at (0,8):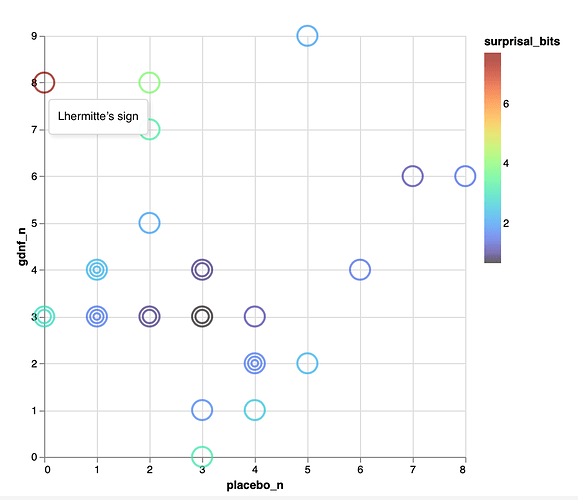 This feels in retrospect like 'the obvious way' to plot these AEs, since it exhibits the raw data so that you can read them off directly from the plot. (Cf. Tufte's exhortation to "show the data".) It also immediately invokes the 45° line idiom.
Given its obviousness, my question is: Have people seen this sort of plot used previously?
---
Cornelius V, Cro S, Phillips R. Advantages of visualisations to evaluate and communicate adverse event information in randomised controlled trials. Trials. 2020;21(1):1028. doi:10.1186/s13063-020-04903-0