Hello Statisticians,
I'm doing a meta-analysis comparing infection rates in 2 sub-types of liver operations (say Big surgery Vs Small surgery). I have a few studies which compare the 2 but other studies that only report on infection rates in one sub-type, either Big or Small.
I want to do a meta-analysis where I sum the infection numbers in each sub-type and calculate a cumulative OR with overall p-value. When adding these absolute values, is it ok/correct to include those studies that don't compare and only report on one sub-type?
For example: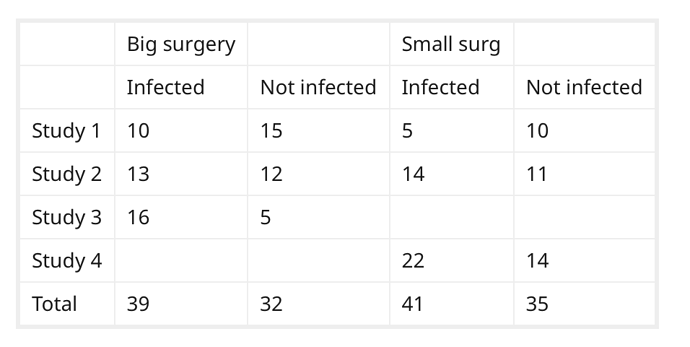 Then calcualte OR, CI and p-value on the totals.