I have been trying to read through Fedorov et al 2009 so that I can explain it to my clinical colleagues. I understand (and can explain) why dichotomizing a continuous variable leads to a reduction in power (or an increase in required sample size).
I am having trouble explaining the situation in Figure 2 where they design a hypothesis test with alpha=0.05, mu=0, sigma=1, N=100, and delta=0.29 to give 1-beta=0.9 in the continuous case. I see that this translates in the dichotomous case to the population proportion being 50% and the test for a sample proportion of 38.5%, but I can't describe why shifting the cutpoint to be +1 or -1 should provide the same decrease in power, since the population proportion would then be 15.8% or 84.2% for corresponding powers of the test.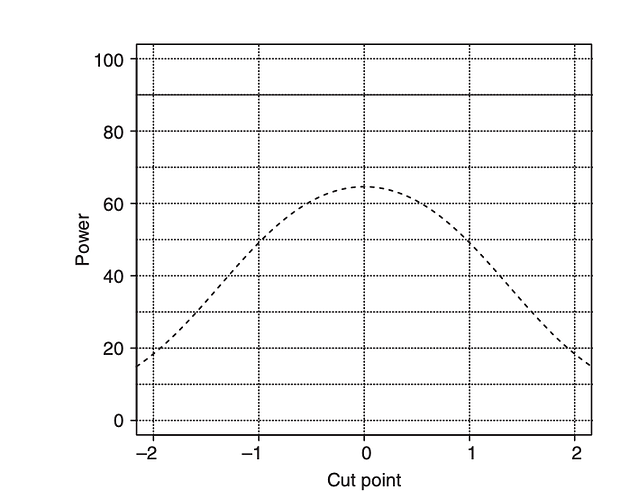 Fedorov V, Mannino F, Zhang R. Consequences of dichotomization. Pharm Stat 2009;8:50-61.
I've been wracking my brain for a week on this without any success, so any lay-person-level explanations would be helpful.
Best,
Alan