The well-known PARADIGM-HF trial compared the LCZ696 drug (Entresto) to the standard of care, enalapril.
I am aware that there are multiple discussions about this trial, but I would like to focus in only one: the run-in phase.
Prior to randomization to either Entresto or enalapril, all patients used Entresto for ~29 days. Then, those who didn't discontinued (see examples below), were randomized.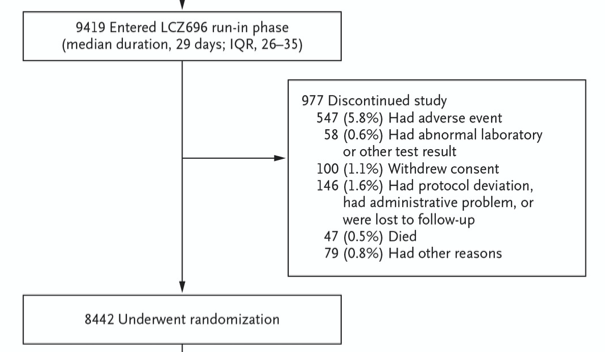 Thus, only patients that tolerated Entresto were randomized.
Does a run-in phase induce any kind of bias in the results of RCTs?