In Medical and Clinical Education, we frequently employ "Checklists" to help with critical appraisal of studies. Examples of such checklists are provided by numerous organizations includingBMJ, CASP, CEBM, JBI, and many others.
Here is an example of one from BMJ for RCTs: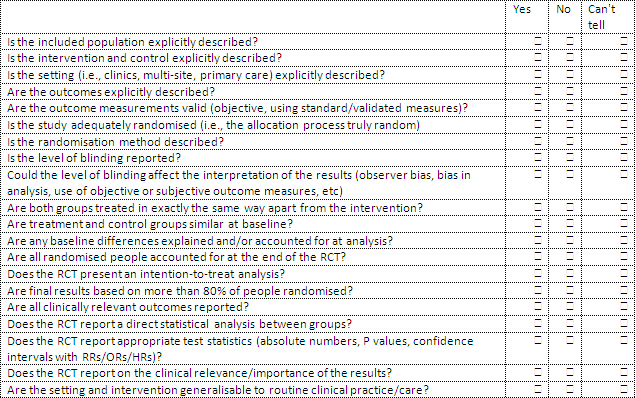 One of the limitations of these checklists is the absence of any critical appraisal of statistical methods. I have searched in vain to find any "checklist" that would help students or clinicians with appraising statistical methods. In fact, as @ADAlthousePhD has suggested, this may be an impossible task without further education.
Is anyone aware of any tools or checklists that non-statisticians could employ to critically appraise statistical methods in a biomedical study? If a "checklist" is not the best approach, what alternatives would you suggest?