Here is Figure 1B from Fourie Zerkelbach &al (2021) [1].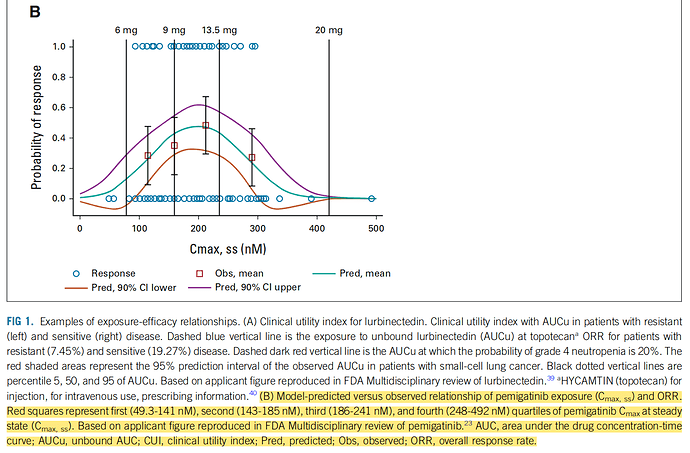 In the text, it is presented as evidence for a "bell-shaped" exposure-response relationship: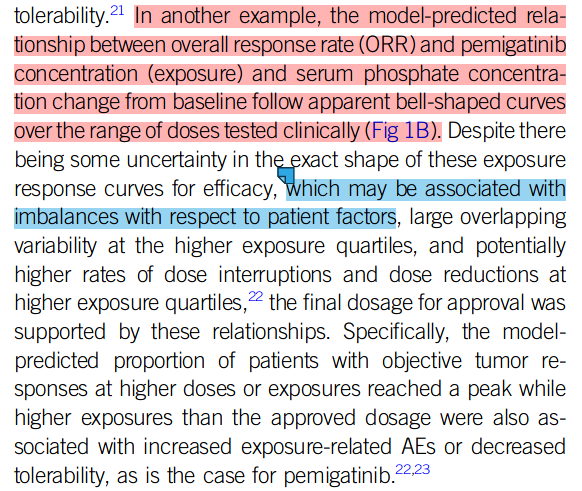 No doubt the modeling here was done in a frequentist framework (if any), but it seems to me that a Bayesian view can be adopted here, in which we ask what priors would have yielded the curves as drawn, under a reasonable Bayesian model. Here 'reasonable' would impose a certain amount of smoothness; this could become the parameter of a family of priors. Presumably the tails (and even the negative probabilities plotted) offer useful information about the prior outside the range of the data.
How would people be inclined to go about this, technically? Might there even be a somewhat standard or customary — dare I say, 'obvious'? — approach to reverse-engineering this prior?
---
Fourie Zirkelbach, Jeanne, Mirat Shah, Jonathon Vallejo, Joyce Cheng, Amal Ayyoub, Jiang Liu, Rachel Hudson, et al. Improving Dose-Optimization Processes Used in Oncology Drug Development to Minimize Toxicity and Maximize Benefit to Patients. Journal of Clinical Oncology, September 12, 2022, JCO.22.00371. https://doi.org/10.1200/JCO.22.00371.